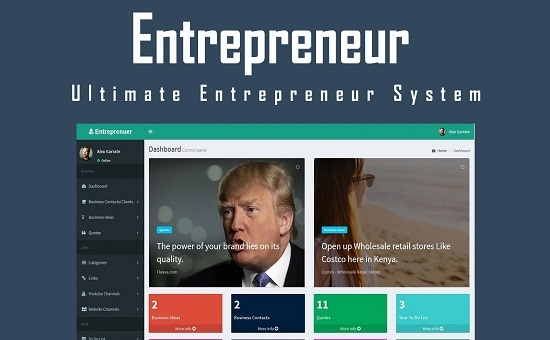 Are you an Entrepreneur and you are searching for a tool or system which helps you manage your life as a business and make it super simple? Well, then don't look any further! The idea behind Entrepreneur is to provide a tool for every entrepreneur to manage their lives and make them successful in their Entrepreneurial Journey.
Entrepreneur is a great product that is beautifully designed, simple to use,user friendly with great focus on user experience and customer service.
Entrepreneur is a web-based Entrepreneur Management Application written in PHP/PDO OOP and MySQL. You can easily reuse the classes used in the script to build a robust dynamic system for your next PHP Application.